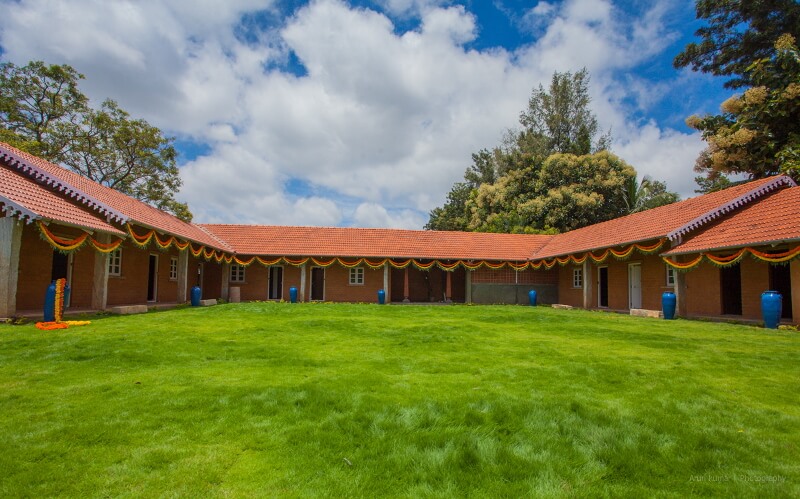 About Swargha
Swargha is an authentic destination wedding venue located in the heart of Bangalore city that completes your search for an elegant and romantic wedding destination for the joyous couple.
With its vast open space featuring relics of Indian culture and heritage, it is a perfect dream wedding destination that captures eclectic stories of India's glorious past.
Swargha Features
check_circle_outlineLarge open spaces spread across

2.5 acres

of land.
check_circle_outlineOpen space with a capacity to hold upto

1000 guests

a day.
check_circle_outlineAmple car parking space that can hold upto

250 cars

.
check_circle_outlineCovered dining hall that can hold upto

250 guests

at a time.
Facilities
Some Of Our Facilities At Swargha
Swargha holds a great collection of relics from the past that captures our rich heritage & culture. Some of these relics dates back to over 100 years, which have been carefully preserved here at Swargha.
Tap over each of these images to learn more about their history and other interesting details about them.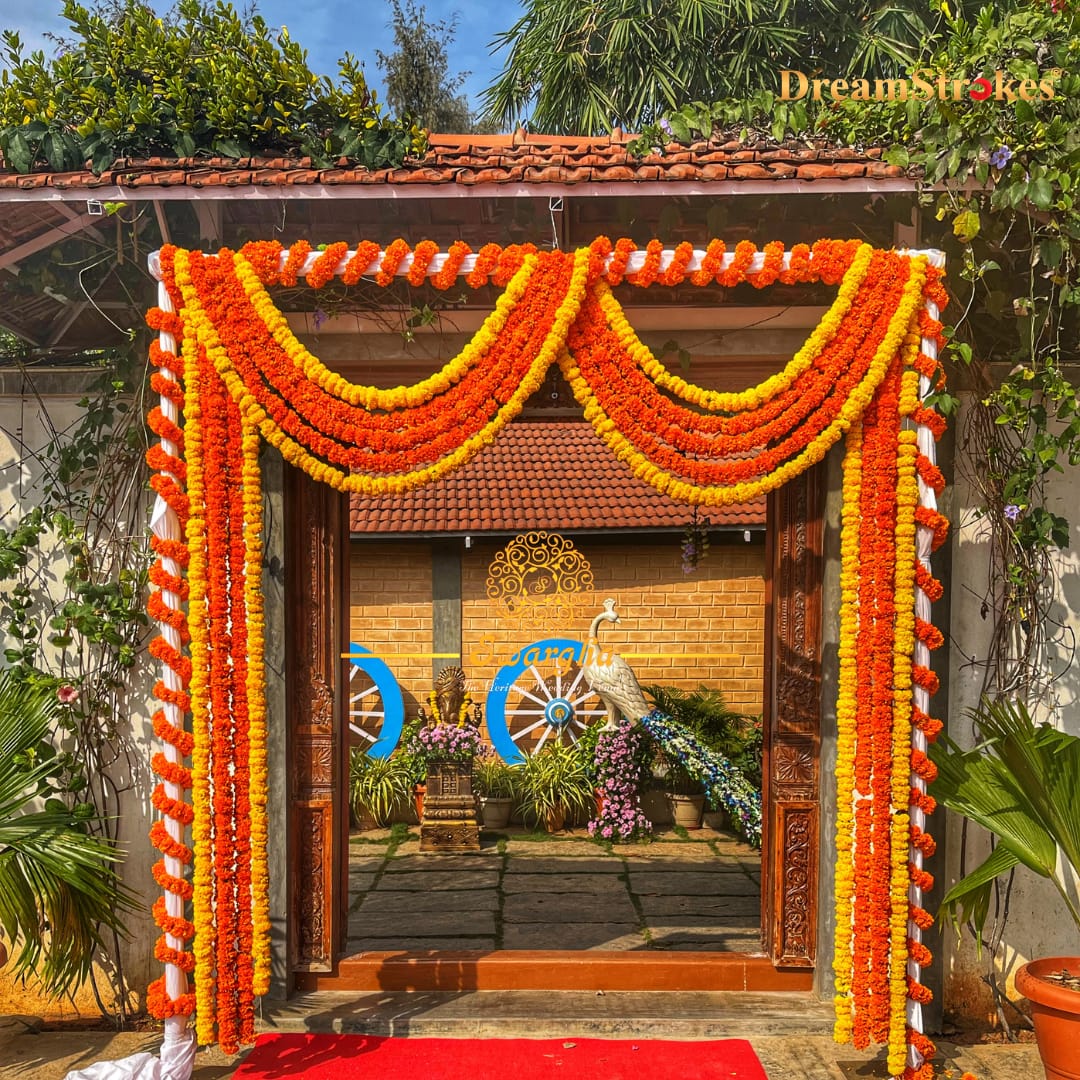 Cart Wheels
Over 160 years old, sourced from a village in Doddaballapur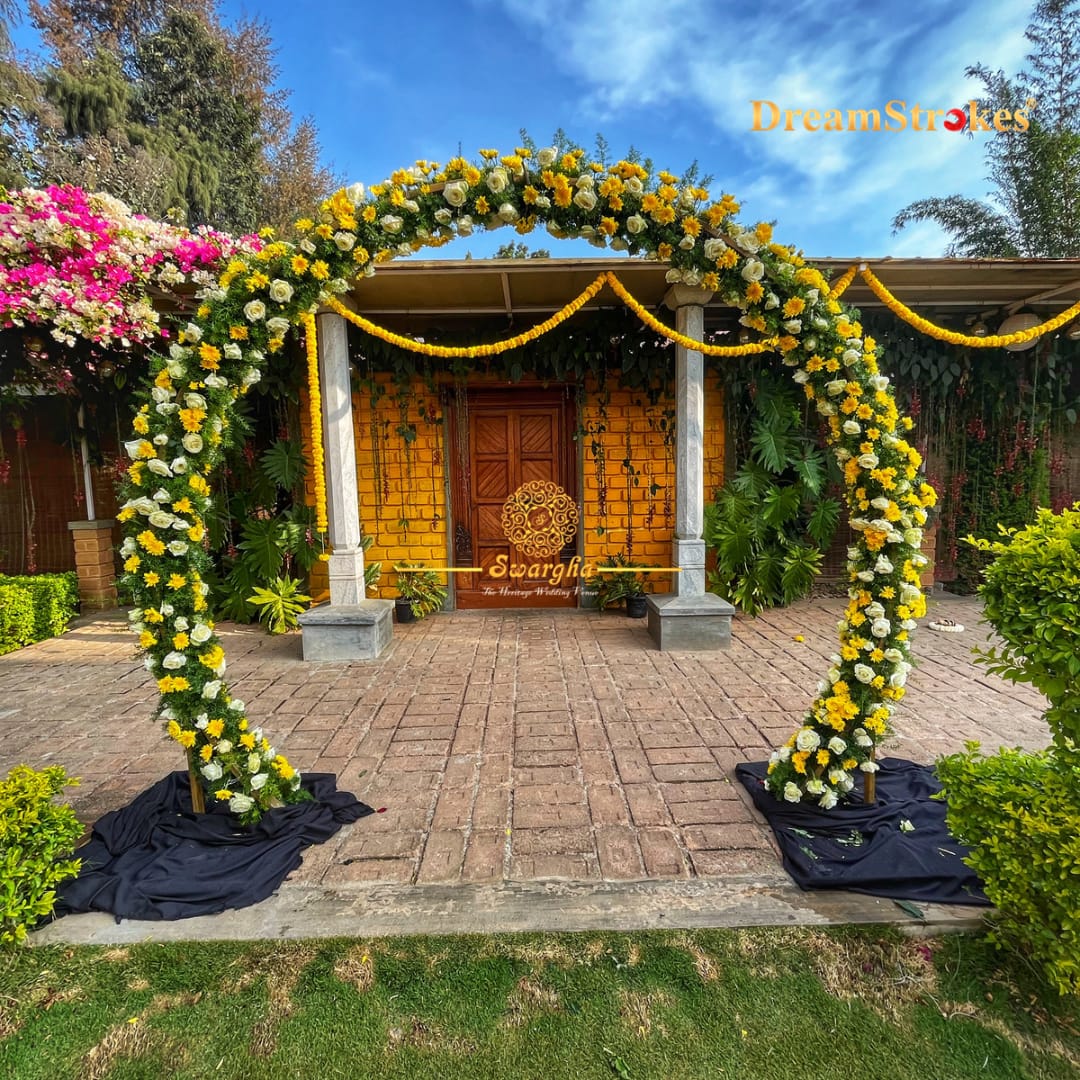 Teak Wood Door
Over 100 years old teak wood door, sourced from Andhra Pradesh, which leads to Sumeru from Nandanavana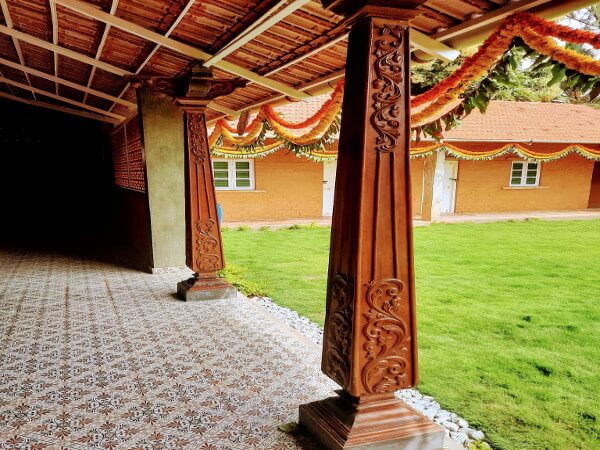 Wooden Pillars
60 years old antique teakwood pillars, sourced from Mysore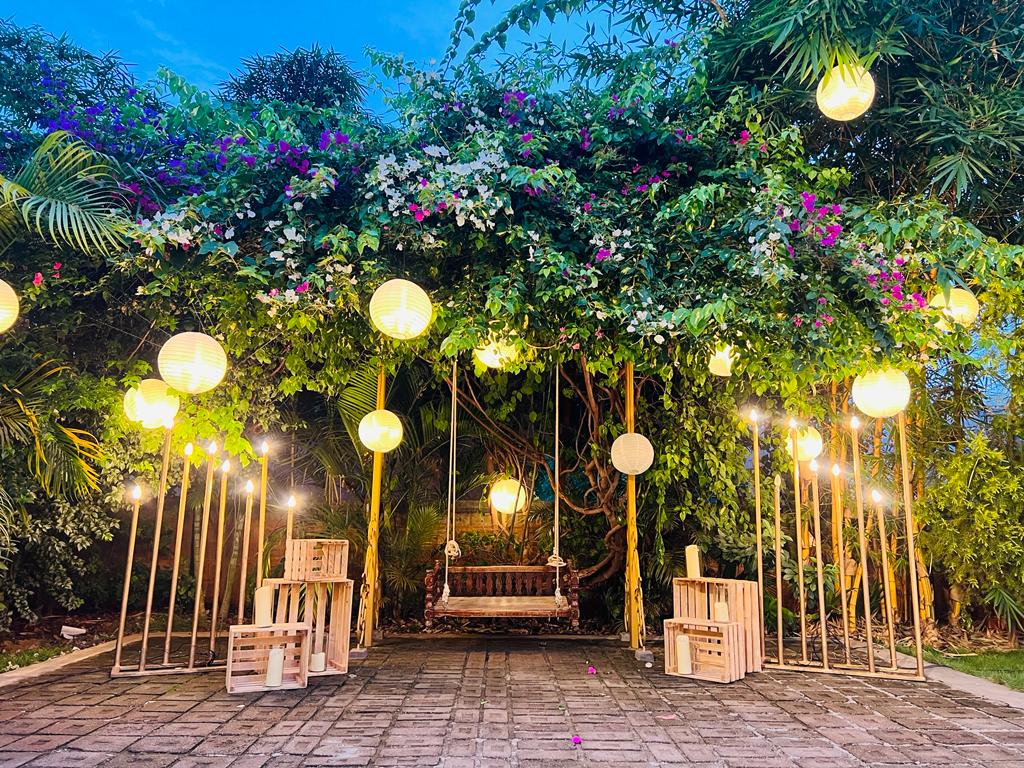 Jhula
50 years old jhula turned into a photo booth
Events
Organize Your Events At Swargha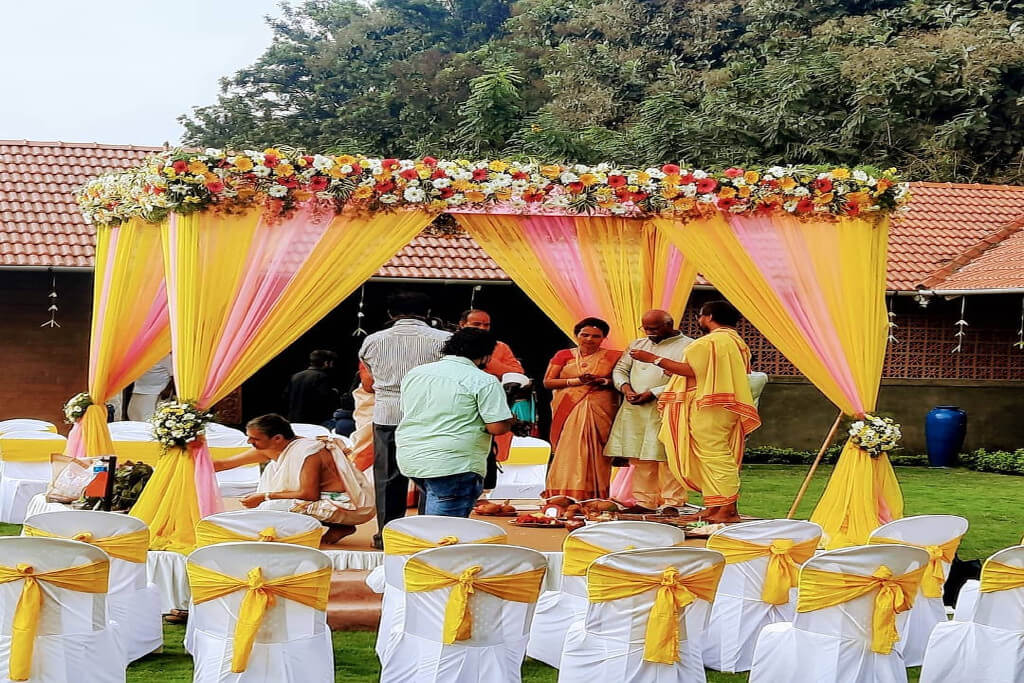 Wedding
Swargha is recognized as one of the best open air wedding venues in Bangalore.
The experience and surroundings are second to none. With an extraordinary blend of our culture & heritage along with it's mix of modern amenities to take care of your guests, the experience one gets at Swargha will be etched in your memories forever.
Swargha has something for your guests from every age group to relish. Be it younger children who crave for vast play area or the older generation that look upto our culture and heritage, Swargha has something for all.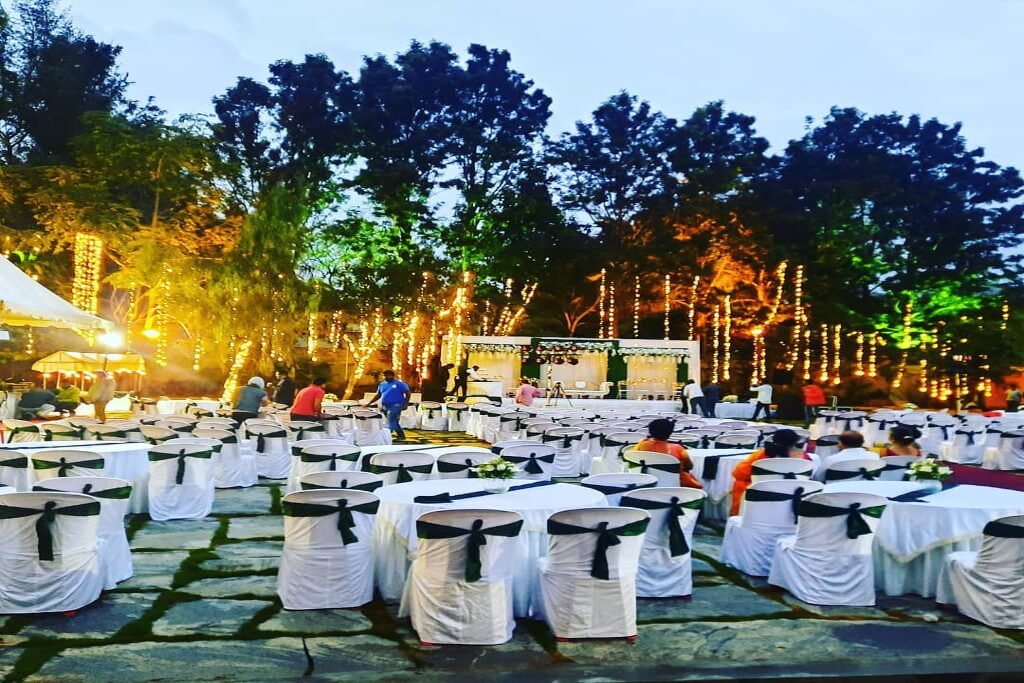 Corporate Events
Swargha has spaces of different sizes that make it a perfect destination for you to hold all of your corporate events.
Do you want to conduct your board meetings, product launches, conferences, seminars or creative incentive programs? Swargha is compatible for it all!
Being located away from the city noise along with it's serenity and relaxed environment, Swargha will ensure that your events will go uninterrupted and with less distraction from the outside world.
With easy access to Swargha from the airport, bringing in your favorite delegates from other parts of world will be quick & easy!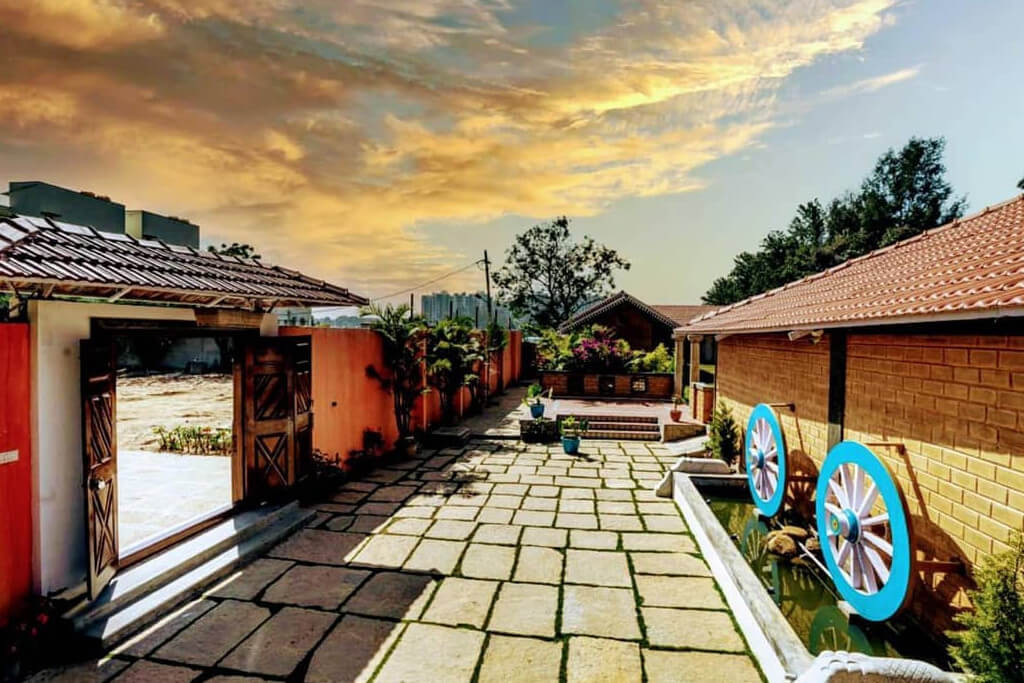 Cultural Fests & Art Shows
Since Swargha is already a vast display of Indian culture, art and history, organizing an art exhibition or trade show will be a perfect blend.
With the space Swargha offers, you can bring as many art exhibitions as possible.
Swargha is also one of the best places to luxuriate on food, music, rich art and culture.
From holding documentaries to fests and flicks, Swargha is the best place to have a well-earned event around aesthetic delight.
Gallery
Some Photos From Our Venue
place
Location:
1st Cross St, 2nd Phase, Chowdappa layout, Thanisandra, Bengaluru, Karnataka 560077
schedule
Open Hours:
Monday-Sunday:
09:00 AM - 06:30 PM
email
Email:
apsare@swargha.com
phone
Call:
+91 7338257929